Local Twilight Safari in Marloth Park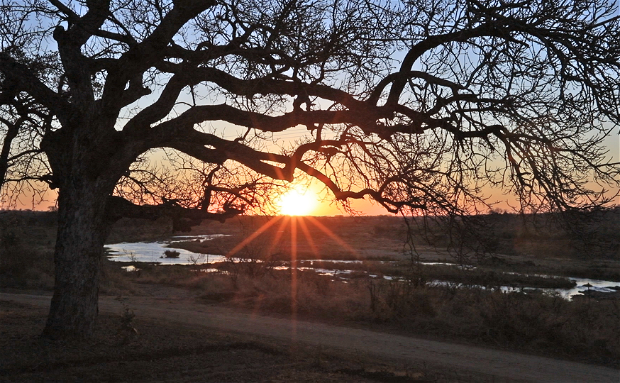 Come share the rewarding experience of a Local Twilight Safari in Marloth Park, where you will be left in awe by the colours of the sunset playing in the African skies. Enjoy gaining new information about the African bushveld with one of our knowledgeable guides who will give you an unbelievable summary of the culture in and around Marloth Park.
Your Twilight Safari begins about an hour before the sunset and will be the start of your sundowner experience. Your friendly guide will begin each safari with an all-inclusive briefing on how to behave when going for a twilight safari in Marloth Park. Together with your guide you will set out into the wild bush of Marloth Park searching for the perfect sundowner spot.
Your guide will share some of the most amazing and interesting stories of the African culture and Animal behaviour for this time of the day.  On arrival at your sun-set spot the guide will set up with some snacks and drinks to enjoy whilst taking in the incredible beauty of the day coming to an end with skies filling up with magical colours before the darkness greets us for the night's twilight to shine through.
The excitement of the day light ending could leave one a bit empty in the stomach, you will be guided back just in time to enjoy the Dinner setup to replenish the energy spent on the day's excitement.