Full Day Game Drive in Kruger National Park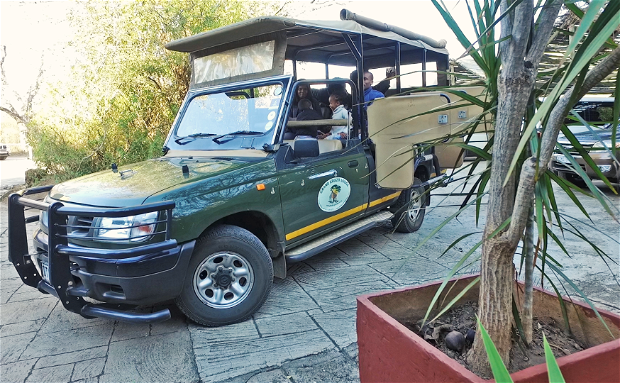 Come share the rewarding experience of a visit to paradise in the Kruger National Park, Africa's greatest wildlife sanctuary. Enjoy a whole day of this life-changing experience with one of our knowledgeable guides who will give you an unbelievable summary of this iconic destination. Embark on one of the ultimate safari experiences by viewing game from an open safari vehicle in the Kruger National Park in Africa.
Your safari begins at sunrise and will be the start of your game spotting adventure. Upon arriving at the entry gate your friendly guide will begin each safari with an all-inclusive briefing on how to behave when entering the Kruger National Park. Together, with your guide, you will set out into the wild to spot the abundance of fauna and flora that the African Bush has to offer. Don't be shy to ask questions as your qualified guide will do their best to give you the ideal game spotting experience and information.
The excitement of spending your morning searching to find predators and the big five could leave one a bit empty in the stomach making it a good time to stop for you to enjoy breakfast at lower Sabie.
After a filling breakfast, we continue with the safari and search for the "Big 5". Filled with the chirps of over 500 bird species, alongside some of the 150 species of mammals including the masses of Impala, Kudu, Gnu, Elephant, Vervet monkey, Wild dog, Prides of lion, herds of buffalo, to name but a few. You will be guided back to the lodge, just in time for lunch to replenish the energy spent on the day's excitement.