3 Night Grand Kruger Safari Experience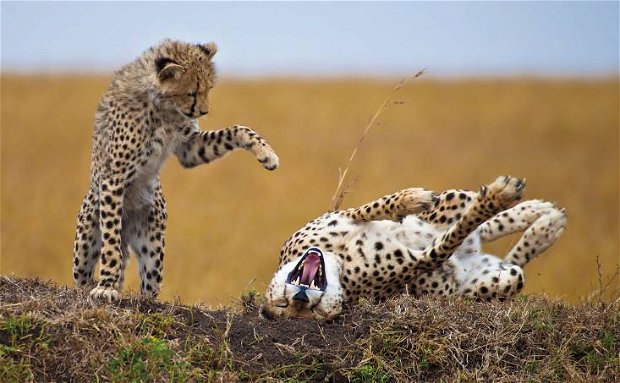 Do you want to visit the Kruger Park, but you can't stay very long? Then this 3 Night Grand Kruger Safari Experience package is ideal offering the highlights of a safari in Kruger Park in just two days. Come and enjoy big game-viewing with a Full Day Game Drive in Kruger National Park and a Local Twilight Safari in Marloth Park that will keep you busy from dusk till dawn. You will get to see a variety of big and small wildlife and birds.
Includes:
Please Take Note:
Lunch can be arranged at an additional cost.
Transfers available on request at additional cost.
Excludes:
Kruger National Park Entrance/Conservation fees 2023
per Game Drive
                              31.Oct 2023                      
Intern. Adult            R 460
Intern. Child            R 230
SADC Adult             R 230
SADC Child             R 115
SA Adult                   R 115
SA Child                   R   75
Terms and Conditions
Applicable with a minimum of 2 persons required to book a package.
Please quote "3 Night Grand Kruger Safari Experience" when booking telephonically.
Children ages 4-11 pay 70% of 2 Pax sharing price
Subject to availability.
Full Description
Read more....
Grand Kruger Lodge and Spa offers guests inexpensive packages to South Africa's most popular safari destination, because an African adventure doesn't have to come with a hefty price tag. Guests stay in very comfortable accommodation in a beautiful bush-veld setting at the lodge situated close to the Greater Kruger National Park. The Lodge has been designed with the guest in mind as it includes an on-site restaurant, bar, spa and pool area, everything you need in one place.
This package offers you 4-days and 3-nights in Marloth Park, bordering the Kruger National Park where you can experience what the Kruger National Park has to offer. It's one of the best ways to reconnect with nature. Visit Grand Kruger Lodge and experience the very best of the Kruger National Park wilts making beautiful memories. It is an authentic South African safari package that includes leisurely game drives; relaxing on a lounger by the pool; sipping on refreshing cocktails; watching the sun go down whilst enjoying decadent African inspired meals and drifting off to sleep in your comfortable suite which is exactly what this safari is all about.
All our Kruger Park safaris are mainly done in open-sided safari vehicles (OSV) which allow for great viewing. Game drives are conducted in the Kruger National Park and given the high concentration of game in the area you are certain to experience excellent wildlife viewing and photographic opportunities.
This package includes a full Day Game Drive into the Kruger National Park where you can indulge in the rewarding experience of a visit to this national paradise, one of Africa's greatest wildlife sanctuary. You will enjoy two days of this life-changing experience with one of our knowledgeable guides who will give you an unbelievable summary of this iconic destination. Your safari begins at sunrise and will be the start of embarking on the ultimate safari experience, viewing game from an open safari vehicle whilst driving in the Kruger National Park, your own game spotting adventure. Filled with the chirps of over 500 bird species, alongside some of the 150 species of mammals including the masses of Impala, Kudu, Genu, Elephant, Vervet monkey, Wild dog, Prides of lion, herds of buffalo, to name but a few.
Come share the rewarding experience of a Local Twilight Safari in Marloth Park, where you will be left in awe by the colors of the sunset playing in the African skies. Enjoy gaining new information about the African bush-veld with one of our knowledgeable guides who will give you an unbelievable summary of the culture in and around Marloth Park. Late afternoon is an extremely good time for game viewing. As the evening approaches all the nocturnal animals become active, and you can experience a truly amazing African sunset. Set out on an exciting journey before dusk and return after sunset with the safari lasting around three hours. Providing the perfect opportunity for you to witness the beauty of the bush as it changes from day time to, night time. The excitement from the search for nocturnal animals continues once the sun has set, and darkness sets in. You can expect a diverse safari experience from that of the daytime as you become aware of the surroundings seeing smaller, more elusive, shy and rare creatures, not usually seen during the day.
On this unique Kruger Park safari guests will enjoy the African wildlife, the serenity of our location hidden in the African Bush, safari drives in an open-sided safari vehicle, relaxing with a message at the Spa, and delicious breakfasts and dinners. Book your safari and come visit us here in Africa we are waiting for you!