Escarpment – Panorama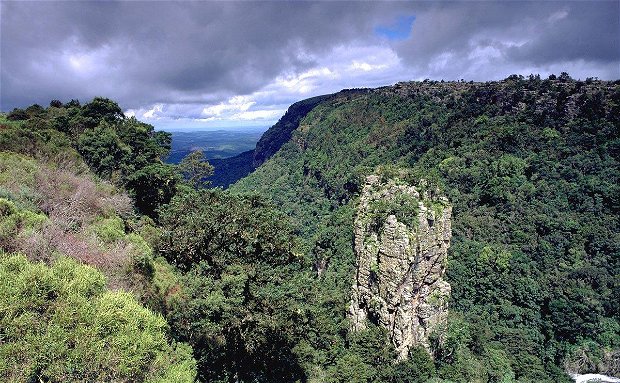 View the splendour of the magnificent Blyde River Canyon, God's Window and Bourke's Luck Potholes. Along the escarpment are numerous photographic opportunities of cascading waterfalls, such as Bridal Veil, Mac-Mac and Berlin.
Morning starts at 6:30 am, where we will leave to start the day's activities, our first stop will be for you comfort to stretch your legs and to get something from the shop after the first part driving  to get to Sabie. Your friendly guide will keep the journey interesting with the jam packed information/knowledge they will share with you regarding the history of the sites you are about to visit. (Why they are given their respective names, history on the people of land and their relation with these spectacular sites)
We leave Sabie to visit one of our first sites: Berlin Falls/Lisbon Falls/God's Window after the refreshing falls and viewing the mountains at the window we head of to our second big site Bourkes Luck Potholes/Three Rondavels, all of these stops offer you the opportunity to indulge in the creativity of the items sold at the open air markets then we head back in time for a lovely lunch (at guest's own cost) at Harry's Pancakes in Graskop. After lunch we head back, with one last comfort stop at Sabie before we head back to the lodge.