Horseback Safari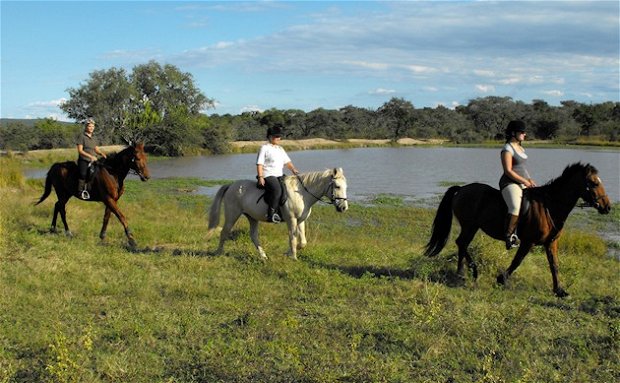 Release your inner cowboy and escape the ordinary. Come and experience something new and let the magic of the wild African bush veld create memories that will last a lifetime. Horseback safaris are packed with adventure to ensure you enjoy your time in the saddle.
Whether you're new to riding or have plenty of experience we have both beginner and intermediate horse trails available.
Horse-riding safaris are exceptionally popular throughout Africa providing an exciting addition to the many other safari activities Grand Kruger Lodge & Spa has to offer. They have been around for as long as we know and there is just something about riding on the back of a horse that connects you to nature. You may get to see so much more of the charming sights - no other form of transportation can beat this. 
Being spoilt by nature with trails that wind through indigenous bush through rocky terrains, river beds and exceptionally scenic territory. You are highly likely to see antelope, giraffe, impala, zebra, waterbuck, wildebeest and sometimes herds of wild elephant.